How cafe owners can convert their customers into a loyal customer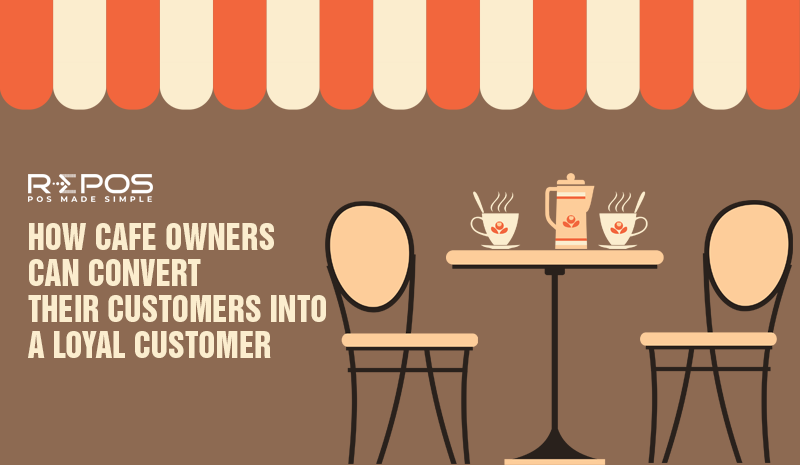 Choose any urban or semi-urban town in India, cafe culture is flourishing. Most cities have cafes offering a varied range of delectable coffee and or tea. What's on offer? Coffee treats right from Cappuccinos to Espressos, Lattes to Flat White, Long Black to Irish, and more.
While coffee is getting extremely popular among the major populace, tea lovers aren't a disappointed lot. Tearooms are competing with cafes. They are recasting the tea culture. Along with traditional black tea, fans are introduced to a variety of teas – green, herbal, oolong, white, yellow for example.
Wait! Does the boom in the culture indicate cafes churning profit month on month? Are they serving new and or existing customers, often? Do they have loyal customers? Are they using technology?
We are unsure about profits, but yes, customer loyalty and the use of technology are significant for running a successful and profitable cafe.
Cafe owners usually recognize a few customers by name and their favorite drink too, but it is important to know how much business is generated from frequent guests compared to passing-by customers. Understanding the spending trend between the two and the choice of drink is important as well.
So, what's the way out? A well-designed customer loyalty program, supported by the right technology is the ideal solution. Given below are pointers that can help cafe owners convert their customers into loyal loyal customers through the customer loyalty program.
A customer loyalty program helps in meeting the following objectives:
Increase the frequency of regular customers.
Increase daily turnover.
Encourage customers to visit a specific cafe over other alternatives.
Encourage customers to try new offerings.
Helps in attracting new customers and convert them into loyal ones.
Boost the chances of getting referrals of new customers.
Increase profitability whilst serving new guests.
Besides meeting the above objectives, a customer loyalty program backed with the latest and well-designed POS software helps in gathering valuable information about customers – birthdays, anniversaries, contact details, etc. This information is extremely helpful to build relationships with the customers, driving marketing campaigns, sharing promotional or discount offers, credit reward points etc.
Further, an effective customer loyalty program integrated with the POS system helps track orders and choices of customers and provides tools to analyze this data, whenever the owner wishes to.
Once the loyalty program grows popular among regular customers, cafes can introduce award programs i.e. giving freebies or extra discounts or privilege cards to existing registered customers. This activity is going to cost cafe owners but in the long-run, it will be rewarding and increase the number of loyal customers.
To conclude, implementing the following will help cafe owners to increase footfall at their cafes.
Competitive pricing
Target millennials
Introduce new flavors
Get active on social media
Launch mobile app
Make space for fun activities in the cafe
Promote online deals, offers, happy hours, coupons
Highlight contributing percentage of profit to charity
We know operating a cafe in a highly competitive market is tough, but we are sure, the above suggestions and tips will surely help cafe owners in building a strong base of loyal customers.