Food Truck
POS
We give you mobility to make your space utilisation to its fullest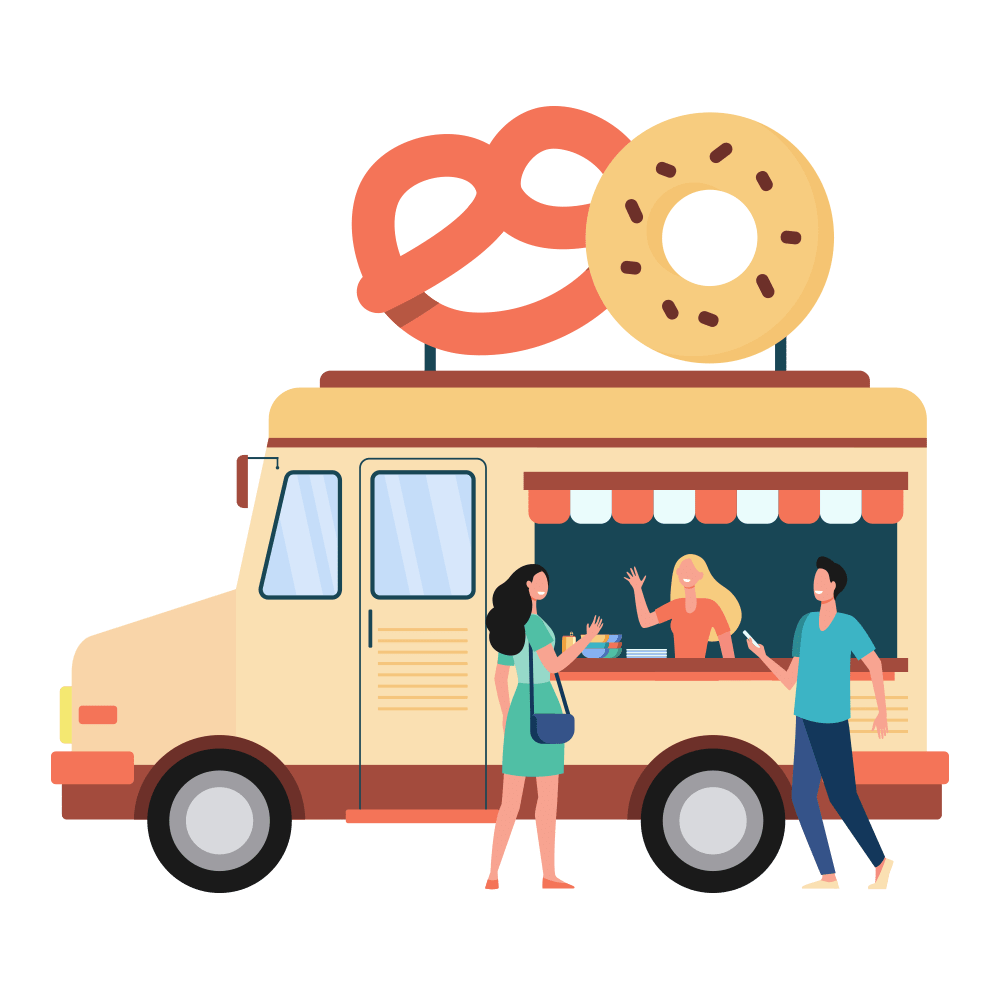 We give you portable efficiency
Your truck isn't just another truck. You deliver the best, delicious food, especially during peak hours to those in hurry or have little time on hand. Serve your customers better with RePOS Food Truck POS software and speed-up your food business. Multi-featured software allows quick billing, fast and easy payment process, and more.
Fast and Robust Billing
Eliminate customer waiting time for billing process with in-built fast and robust billing feature. Eases management of the inflow and outflow of payments at your food truck.
Hassle-free Wireless Printing Options
Print bills, cash memos, invoices for internal transactions, and other food truck related printable without the need of wires, anytime, anywhere.
Integration with POS Weigh Scales
Customers can order online and pick-up reducing waiting time during peak hours and enabling you to manage take-away orders with ease.
Easy Payment Processing
Allows acceptance of payments through multiple online payment channels, cash, and e-wallets. Saves time and eases bill processing.
Advantages of using RePOS in Food Trucks
Saves time for Better Sales
Least or no customer waiting time results in saving time, serving more customers and getting better sales.
Fast and Easy Access to Reports
Helps you keep your restaurant look spacious, organized, and well-maintained.
Trouble-Free Inventory Management
Comprehensive POS to manage and track inventory to ensure your food truck is always fully stocked..
Efficient Worker Management
Allows you to check-in and out times of your employees, schedule shifts, and monitor their daily activities..